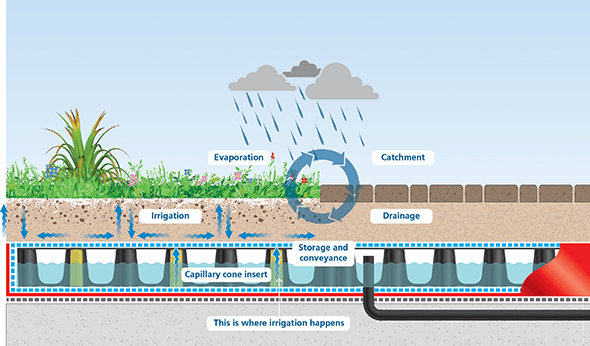 Passive irrigation is the term used to describe 'self-watering'. The Green Urbanisation solution exploits this natural process by re-using surface water held in unique sub-base attenuation tanks.
Green Urbanisation uses the natural process of passive irrigation or 'self-watering'
Wicking cones within the tanks enable stored water to be drawn up through capillary action to a special holding geotextile where it is readily available for the roots from surface planting.
To learn more about passive irrigation read our Guide to Passive Irrigation below.
Download Brochure