Rain-use revolution
Sunday 10th February 2019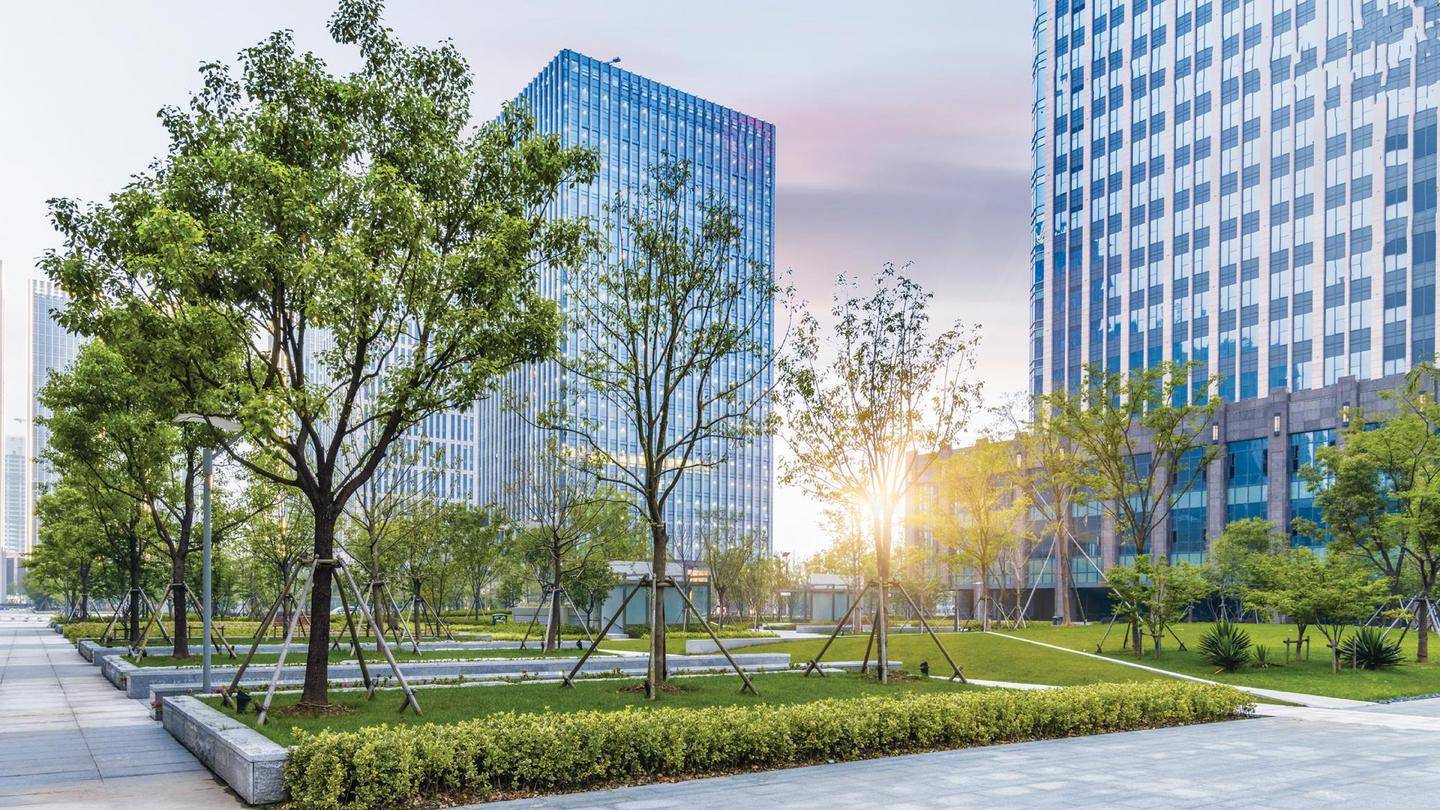 Achieving urban development that fully exploits the multi-functional benefits of sustainable green infrastructure is the focus for Polypipe's stand at this year's Futurebuild. At the centre of the new technologies on display is the water management specialist's Permavoid geocellular solution which, with its breakthrough integral passive irrigation system, creates opportunities for designers and developers to bring optimised green landscaping into the heart of the most challenging built environments.

"Passive irrigation is an energy and resource efficient method that enables urban green spaces of any scale to establish and flourish over the long term," says Sean Robinson, Business Development Director for Specification at Polypipe. "This is the key to unlocking the full potential of blue-green infrastructure. Over time, the diversity of flora and fauna increases, helping the landscape become more resilient to short-term climate fluctuations and human disruption.

"Futurebuild provides the ideal backdrop for the launch of our new design guide, Inspiring Green Urbanisation. Visitors to the stand will be able to see how it can be used as a key tool in applying new technologies and proven techniques within holistic, end-to-end designs that deliver high-value, contemporary urban landscapes into any new build or refurbishment project."

Alongside Permavoid, Polypipe will be displaying a number of new products that extend the performance envelope and help developers achieve construction objectives faster and more cost effectively.

Polystorm Deep, for example, is the latest addition to Polypipe's established Polystorm range of modular geocellular attenuation and infiltration tank cells. As a result of its unique spaceframe design, which gives it exceptional vertical and lateral load bearing characteristics, it can be installed at depths up to 8.4m, maximising the storage capacity of any available footprint and opening opportunities to allow surface water infiltration on developments with poorly percolating native soils at shallower depths.
Polypipe's new STORMCheck vortex flow control device range also gets its debut at Futurebuild. Developed to meet ever tightening on-site installation schedules, it is available pre-installed in a RIDGISTORMCheck chamber within 5 days or as a stand-alone device within just 3 days of order.

"As sustainable water management schemes develop to include new techniques such as passive irrigation, it is essential that it be done as efficiently as possible," says Sean Norris, Product Manager at Polypipe. "Quick and reliable delivery to site of key components is critical to the success of any project and is the hallmark of our range of complete, off-site manufactured chamber systems."

There will also be the chance for all Futurebuild visitors to participate in Polypipe's unique mosaic creation competition: 'Put Yourself in The Picture'. By submitting selfies, show photos or images that inspire to #PYITP, visitors have the chance for that shot to be included in an iconic wall mosaic that will be created across the three days of the show. There's also the opportunity to win some great prizes on each day.

Photography: Urban development that unlocks the fully potential of sustainable blue-green infrastructure is the focus for Polypipe's stand at this year's Futurebuild.
Back to News