Civils & Green Urbanisation and Building Products team up to sponsor Cricketers Zak Chappell and Joey Evison
Tuesday 5th April 2022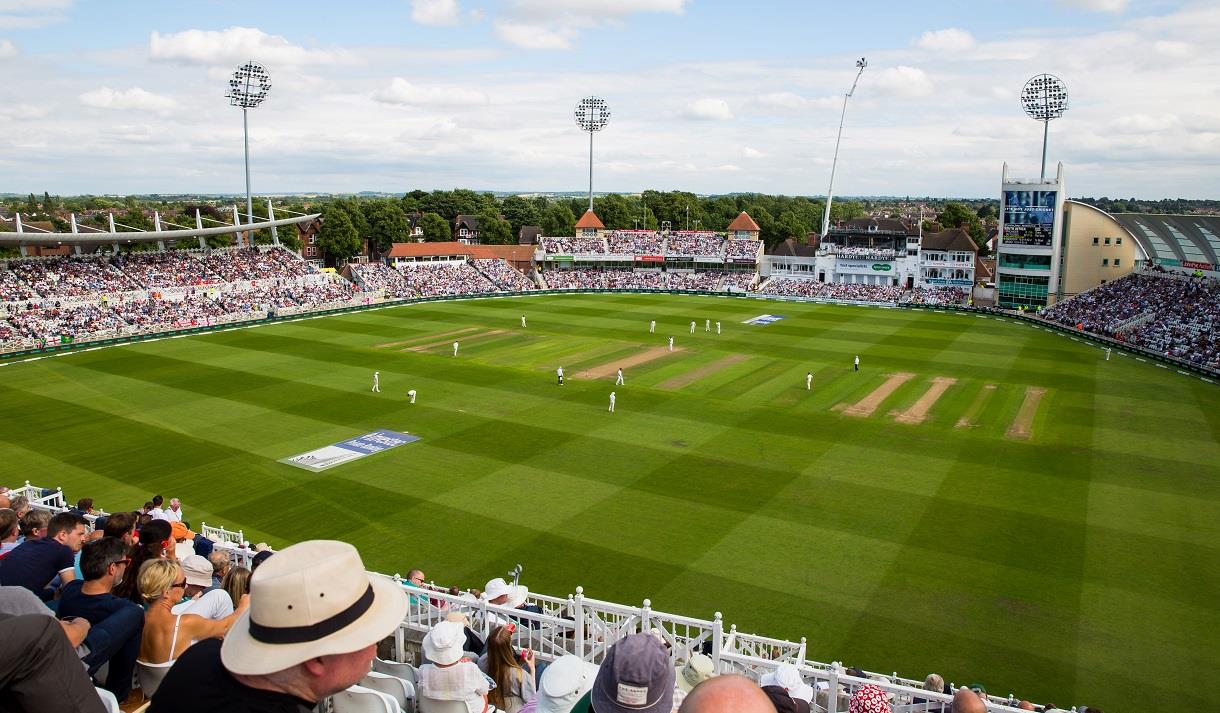 Polypipe Civils & Green Urbanisation and Polypipe Building Products have teamed up to sponsor two cricketers, Zak Chappell and Joey Evison.
The pair, who currently reside in Lincolnshire, currently play as all-rounders for Nottinghamshire County Cricket Club (NCCC).
Peterborough-born Joey Evison, became the youngest player to represent Nottinghamshire when he made his debut with the club as the first player born in the 2000s to represent NCCC. He made four appearances for England's under 19s in 2020 and, celebrated as a precocious talent from a young age, first reached three figures for Lincolnshire's under 10s.
In 2017, at the age of 15, Joey's potential was underlined with a Nottinghamshire Premier League ton for the club's Academy team against Attenborough.
With national Under 19 call-ups and ascension to the first team following in the intervening summers, Head Coach Peter Moores was looking forward to seeing the progression that lay ahead:
"Joey's certainly a real talent – that's been there for everyone to see for a while. It's exciting for him and for the Club because he seems to have that ability to step up to new levels of cricket and adapt.

"He's been playing good cricket across different levels for a while and now is his opportunity to do that at the professional standard and try to move his game forward."
Of his sponsorship by Polypipe, Joey added:
"Polypipe helps me a lot, it helps me with everyday costs that I can use with all of my equipment and just everyday life really."
Nottinghamshire seamer Zak Chappell has been with the club since the Winter of 2018 and was the leading wicket taker in the 2020 Bob Willis Trophy with 15 scalps.
The 24-year-old was named emerging professional of the season in 2020, having taken in the new ball in the absence of senior squad members.
Chappell has represented England Lions on five occasions and is a graduate of the ECB's pace programme. He worked with Kevin Shine, who was the fast bowling lead on the programme at the time.
"I believe I'm a much better bowler for the work that Pete (Peter Moores) and Shiney (Kevin Shine) did with me over last winter, so I'm really excited to see how I can push forward again over this close-season.

"To take the new ball so regularly, and to be a senior seamer in the side, isn't necessarily a position I thought I'd find myself in last summer, but I loved every minute of it."
Head Coach Peter Moores has said of Zak:
"There's no doubt that Zak is the kind of player that rises to a challenge, and he showed that through taking big wickets and bowling important overs,"

"He's displayed the talent we always knew he had, alongside consistency and no little fighting spirit. Perhaps most crucially, he's learned more about the demands of bowling a large volume of overs – and having that experience whilst he's still in the early stages of his career can only serve him well."
When it comes to his sponsorship by Polypipe, Zak said:
"It's great to have the backing of Polypipe, the more people you have around you supporting you the better. It's nice to give a bit back to them aswell as them helping us – so everyday life, it's nice to have Polypipe on board."
You can keep up to date with Zak or Joey via their Instagram.
Back to News