You'll have seen our Ridgistorm-XL airlifted up a mountainside to Loch Sloy and at a Cotteswold Dairy to capture and attenuate any milk spillages, however, you will not have seen our Ridgistorm-XL used to create a bar like this….
In this one-off, never been done before project, we put our fabrication team and Ridgistorm-XL to the test.
A large 300mm diameter chamber was reimagined and engineered to provide the wow factor at an internal Polypipe Civil's family fun day in July, showcasing the versatility of the pipe and our fabrication services.
The bar was made from a 1200mm Ridgistorm-XL pipe which was cut in half with a welded polymer sheet on top. Different coloured Ridgicoil formed the rainbow effect at the front of the bar and on the dome shaped roof, and all that was left to add was the shelves for the drinks and stools for the punters!
We didn't stop there.
We had a whole host of other Polypipe inspired features and games too.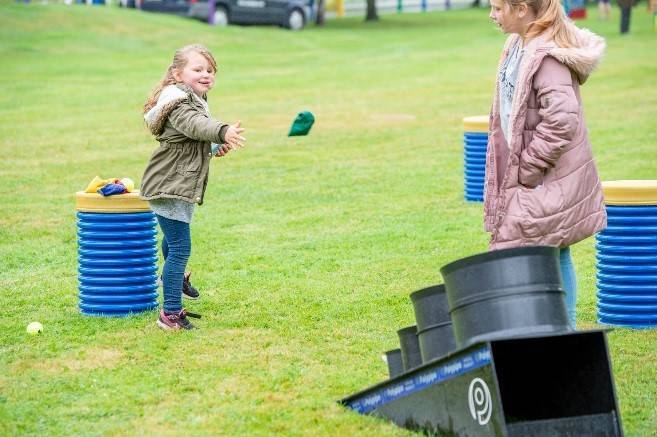 Ridgistorm-XL is available in diameters 750-3000mm for use in a wide variety of applications including surface water, foul water, combined sewers, large scale flood alleviation schemes and more. Please note, no bars, houses or ball pits will be available at this time!
Back to Blog