Polypipe Terrain hosts school visits to inspire next generation of construction industry professionals
Thursday 9th November 2017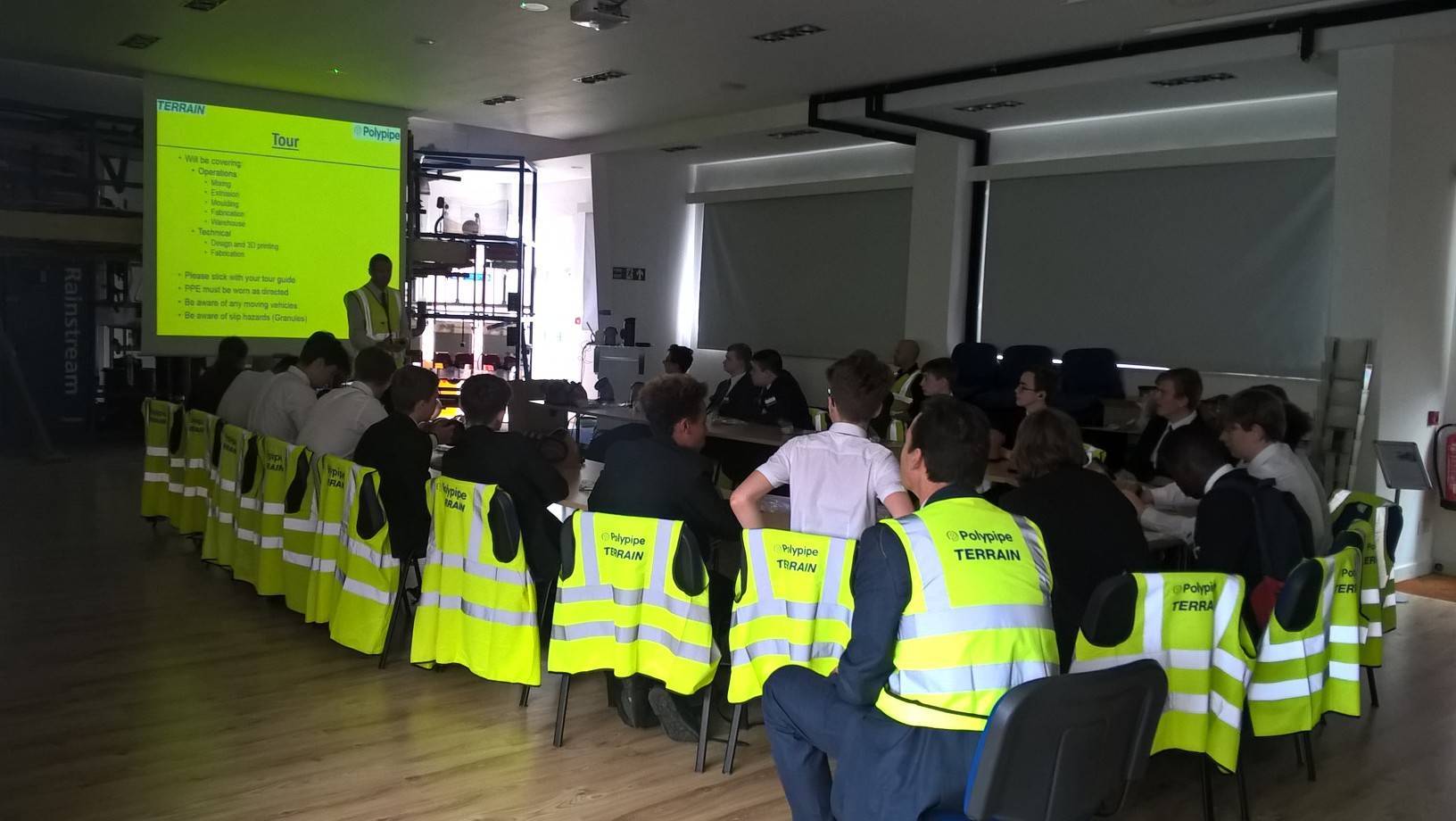 Polypipe Terrain recently opened the doors of its Aylesford site in Kent to offer local students a fascinating glimpse into the construction and engineering industry. A total of 29 students from The Judd School in Tonbridge and The Holmesdale School in Snodland visited Polypipe's Aylesford facility, where they were given the opportunity to learn all about Polypipe Terrain, its production processes, and the types of jobs available in the industry.
Their day on site included an introduction to Polypipe, a full site tour, and talks on extrusion and moulding, Terrain's technical products, and its Fabrication Service.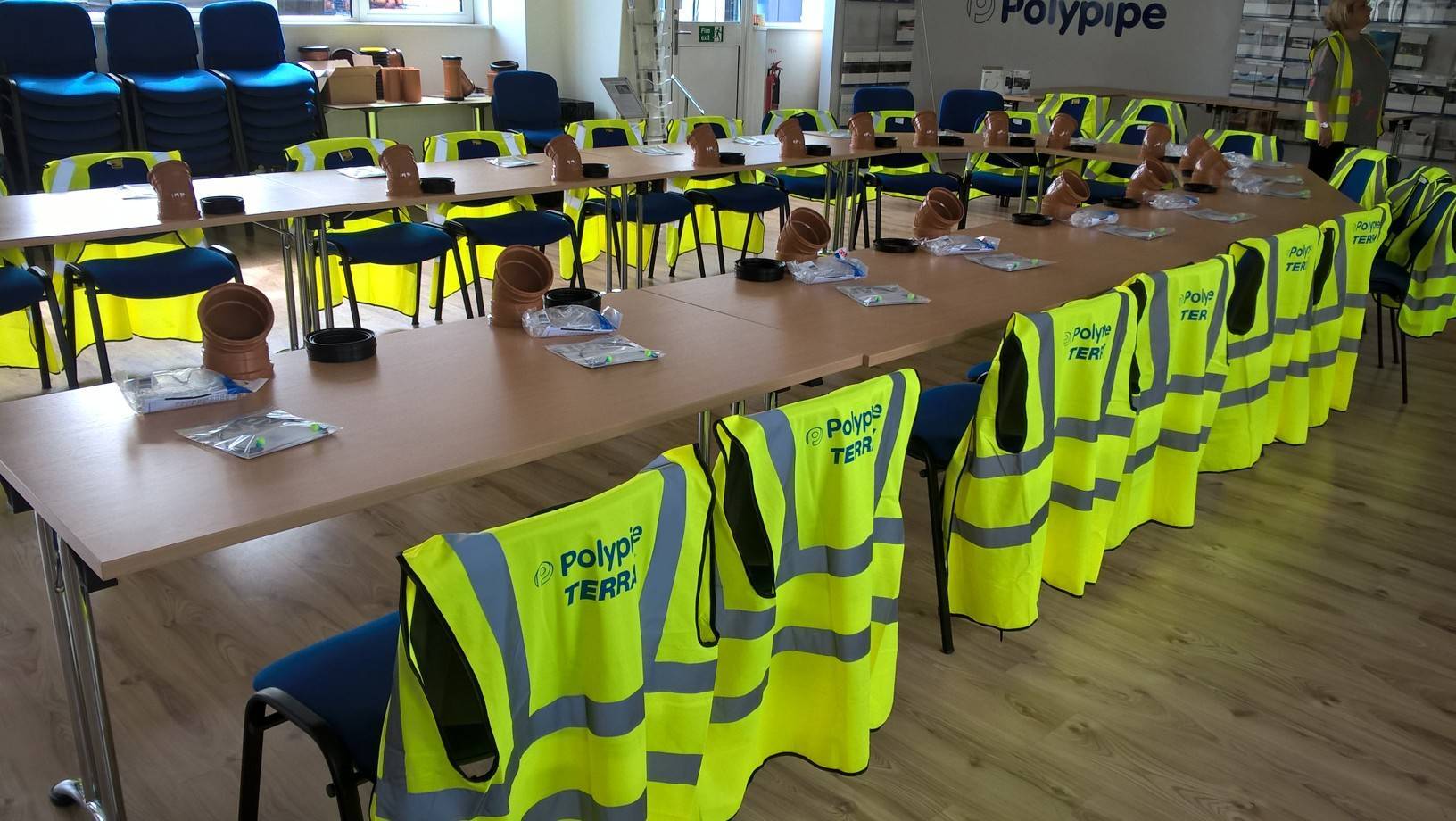 Robin Smout from the Holmesdale School said, "It was a brilliant idea to show our students the different job functionalities availiable, which they may not have even known existed. A lot of our students were particularly interested in working in Digital Design & Manufacture, which they didn't realise takes place so nearby at Polypipe Terrain. Hopefully we can open their eyes to the wide variety of jobs available to them, and encourage them to pursue a successful career."
Leonard Murrain, Procurement Manager at Polypipe Terrain, said, "There is a massive skills gap within the construction industry at the moment. We need to make sure young people are aware of the opportunities available within the construction and engineering sector, as they are the architects, designers and builders of tomorrow. Hopefully, introducing them to a wide range of our manufacturing techniques, processes and services will inspire them to consider what a career in the industry could look like. Polypipe has a brilliant apprentice scheme, so there are opportunities available!"
"It's also important that this younger generation makes the environment a focus. We believe in helping everyone to profit from a cleaner corporate conscience. A visit from the schools helped us bring attention to our BES 6001 (Responsible Sourcing Program), to reinforce our belief to young people that businesses can be environmentally conscious and still remain successful. At Polypipe Terrain, we believe that we have a special role and responsibility in confronting the challenges of climate change and environmental sustainability."
Back to News