The Terrain Live Soil Stack Replacement Service with Firetrap Sleeves and Collars
When replacing drainage stacks in multi-occupancy properties in the most severe cases, the entire soil stack replacement process can cause great expense due to temporary rehousing of occupants whilst the issue is resolved. With Polypipe Building Services you can rest assured that our unique fabricated drainage stacks not only allow for minimal disruption on-site but ensure residents can remain in their homes during the work – resulting in significant cost and time-saving benefits.
And because fire safety is a major consideration, our stacks are available with Firetrap sleeves and collars, designed to meet and perform beyond today's strict fire rating regulations.
By partnering with you, the team at Polypipe Building Services can design a system specific to your project requirements and deliver it ready to install – in full and on time.
And, for added peace of mind, Terrain Firetrap collars and sleeves offer up to four hours' fire protection, whether used with Terrain PVC Soil and Waste Systems, Terrain FUZE or Terrain Q pipe systems.
It's what you'd expect from a company with 50 years' experience.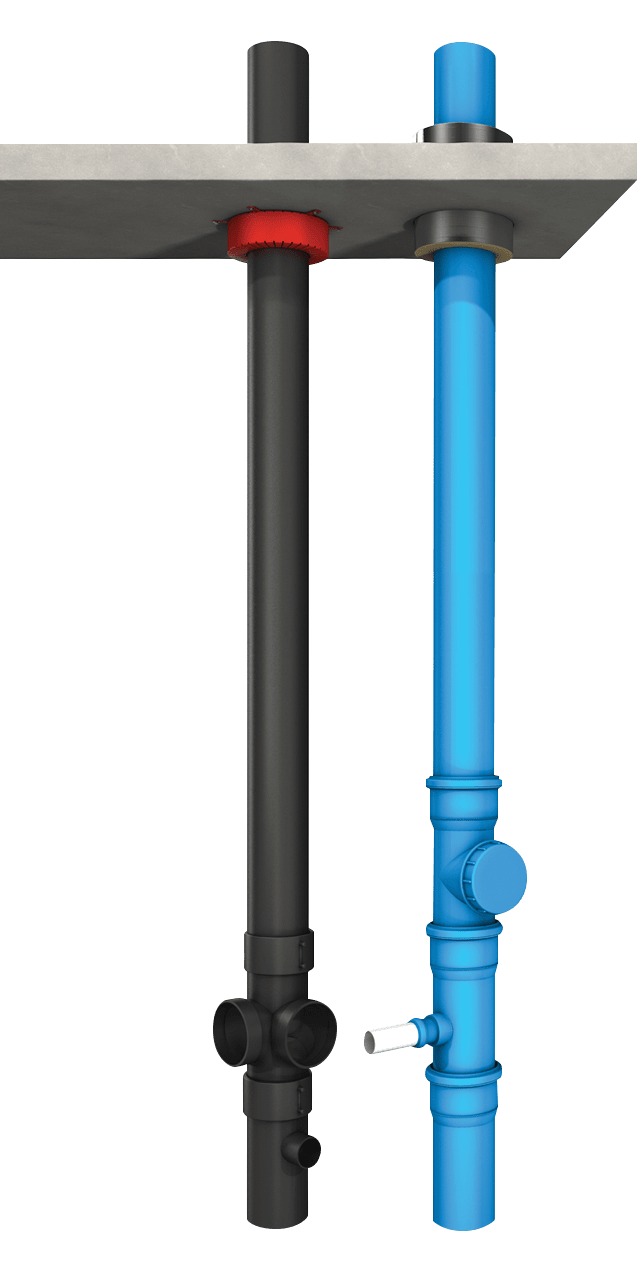 Advantages of Terrain Live Soil Stack Replacement and Terrain Firetraps
With the expertise of the Polypipe Advantage Service, you can now quickly and easily complete soil stack replacement of decaying, unhealthy drainage and soil stacks without moving residents.
Delivered to site ready for installation
Lighter in weight and easier to install
No need to re-accommodate residents during replacement
Benefits of Terrain Firetraps
Terrain Firetrap collars and sleeves are ideal for use for plastic drainage systems that pass through floors and and walls and have been tested to meet industry standards including BS 476 Part 20, BS 476: Part 22: 1987 and BS EN1366-4.
Provide compartmentalisation for plastic drainage systems when penetrating fire compartments
Allow for compliance with approved document Part B Building Regulations - Resistance to the passage of fire within dwellings
Stay Updated
Sign up for the latest technical bulletins
Speak to us today
For more information on our Live Stack Replacement Service, or if you'd like us to contact you, simply complete the following form and we'll be in touch.