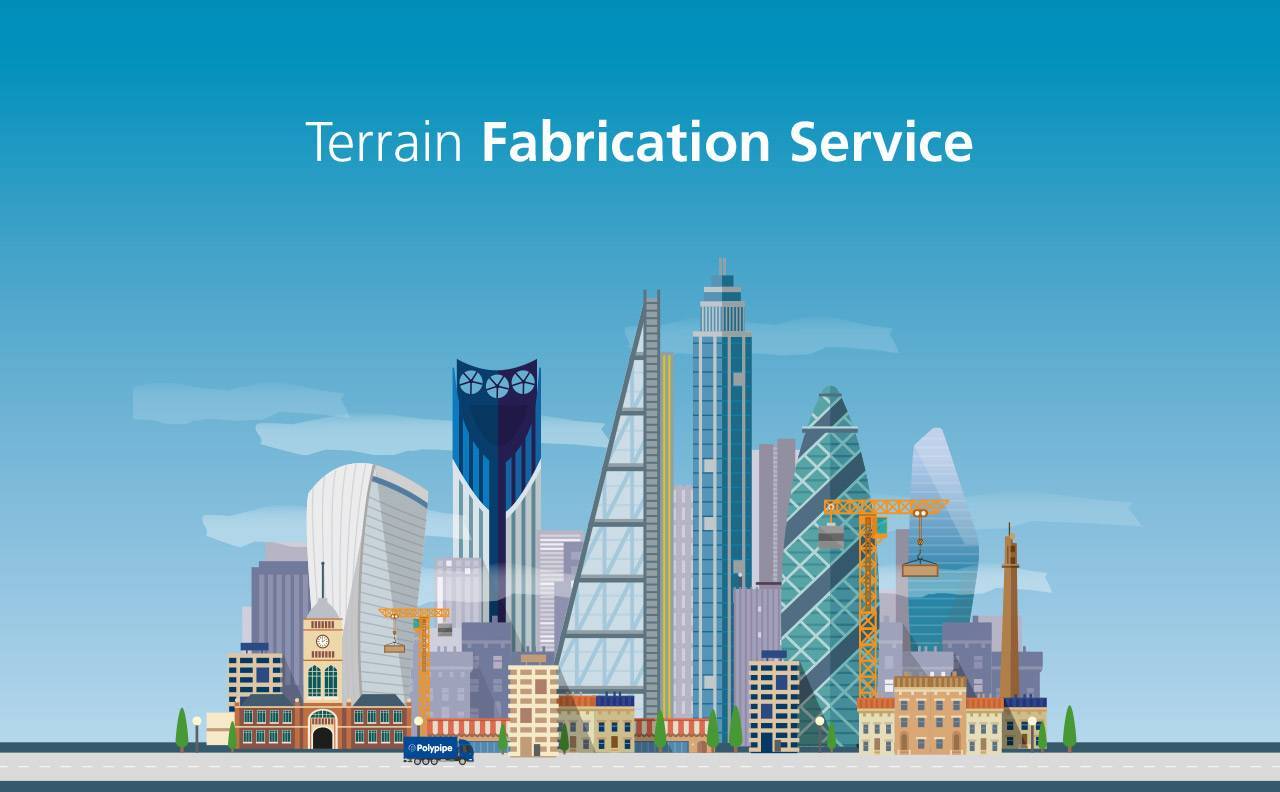 Saving you time and money
With the Terrain Fabrication Service, we have the expertise and resources required to help you achieve the demands of your next project. By designing completely bespoke drainage stacks and fittings, we can offer you a high quality and customised solution.
---
Design
Our Technical Team will design stacks and fittings that are bespoke to your project, whether it's a whole drainage solution or unique 'one-off' problem solving application. All within the existing BS EN 12056 (Parts 2 and 3) and Building Regulations Part H standards/regulations.
Fabrication
Your stacks and fittings are manufactured using Terrain drainage systems in our state-of-the-art facility to the exact measurements by our highly skilled and experienced Fabrication Team. And for complete peace of mind, pressure testing of stacks is available on request.

Installation
We dispatch the finished stacks to your site on time and ready to install. Each stack is labelled with a unique reference number so it can be slotted into the appropriate space quickly and easily – ensuring your project is completed on budget and on time.

Simple on-site connections
Straightforward installation saves on labour costs
Reduces on-site labour costs
Reduced installation time keeps overall project costs down

Reduces on-site installation time
Installation is simple and quicker than assembling loose fittings

Reduces on-site waste
Made to measure engineered solutions means there is a reduction in wasted materials
Pre-air testing available
Straightforward installation saves on labour costs

Widest portfolio of bespoke solutions
Providing customised solutions for tricky one-off projects
Over 40 years fabrication experience
You can expect quality from a brand you can trust

BES 6001 accreditation
Our materials have all been responsibly sourced with full traceability throughout the supply chain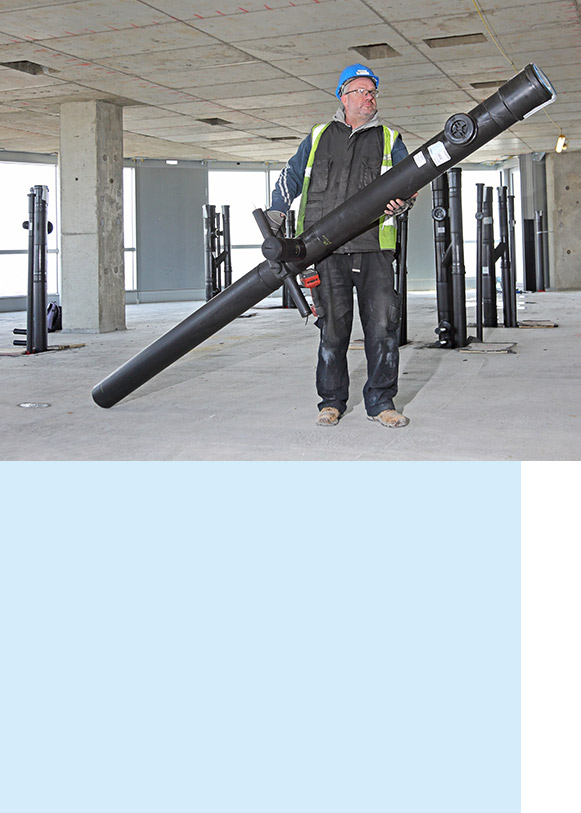 Terrain Fabrication Brochure
Find out more about the Terrain Fabrication Service and our drainage systems and solutions
Case Studies
Every building has its challenges; see how our Fabrication Service provided unique solutions for these projects