GET YOUR FREE POLYMAX PACK
Click Here
Want to get your hands on a FREE sample pack of PolyMax push-fit fittings and accessories? Just click the button and request yours – it'll soon be with you, ready for your upcoming jobs.
What's in the pack?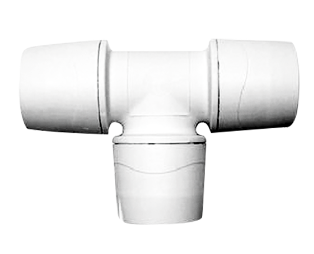 2x 15mm Tee
MAX215
2x 15mm Elbow
MAX115
10x 15mm Stiffener
PP6415
2x 15mm Stop End
PP1915W
1x FITAID
FITAID15
demountable tool
Sign me up!
Text 'MAX' to 60777 or fill in the form below
To read our privacy policy, click here.
PolyMax Mission Max Promotion Terms and Conditions
Please read these terms and conditions carefully and make sure you understand them:
These terms and conditions ("Terms and Conditions") apply to the "Mission Max" promotion (the "Promotion");
The Promotion is only available to "Participant(s)" who have requested a FREE PolyMax sample pack;
Unless the Promoter expressly agrees otherwise in writing, the Promotion excludes and is not available to:

3.1. any customer of other brands of the Promoter not listed within these Terms and Conditions;
3.2. any and all current employees of the Promoter, its group companies or their immediate family members;
3.3. any and all employees of any agencies or any other person officially connected with the Promotion or their immediate family members;

The Participant must be a resident in the UK during the calendar months the Promotion operates;
If the Participant is a limited company or another entity with separate legal identity the Participant's representative must:

5.1. be aged 18 or over;
5.2. have permission of the Participant to take part in the Promotion;

The Promotion Period is from 13th May to 31st August (the "Promotion Period") and redemptions made outside of this time period may not count;
To enter the Prize Draw and become an entrant (the "Entrant") the Participant must request a FREE PolyMax sample pack during the Promotion Period;
Entrants to the Promotion shall be deemed to have read and accepted these Terms and Conditions.
An Entrant will receive 1 (one) entry (the "Entry") for every qualifying sample pack request. Please note only one prize per entrant can be won per month.
All sample pack requests must be submitted on the Polypipe website or by texting MISSIONMAX to 60777 This qualifies the entrant to participate in a monthly prize draw for the chance to win a Max experience each month and a grand prize of a three-night trip to Paris for two. Prizes are as listed below and will be provided in the form of an experience voucher of the equivalent amount to allow the winner to redeem their prize. Full details of the prize options can be reviewed on the terms and conditions page at www.polypipe.com/MissionMax.

Introductory helicopter lessons
SCUBA diving for two
View from the Shard plus river cruise
Triple super car thrill x 2
Indoor sky diving

"Star Prize" At the end of the promotion period all qualifying entrants will be entered into a prize draw for the chance to win the "Star Prize" of a holiday. This "Star Prize" holiday will be arranged via a third-party supplier, chosen by the promoter and will consist of a three night trip for two to Paris. The prize consists of the following: The package for two adults includes:

Return economy flights or standard class Eurostar – London/Paris
Return transfers – airport or station /hotel
Three nights in 4* hotel accommodation sharing a twin / double room
Daily breakfast
ABTA or ATOL Protection
Comprehensive travel insurance

Restrictions may apply to the booking date. The minimum cost of the holiday will be £1,770. A full list of the holiday options can be found on the website www.polypipe.com/MissionMax no alternative prizes will be offered. The "Star Prize" holiday must be booked within one month of notification of the winning entry.
The Promoter may collect personal information from Entrants, for example, information provided in their Entries during the course of the Promotion. The Promoter will use Entrants' information for the purposes of the administration of this Promotion and shall process such information in accordance with the Data Protection Act 1998. By entering the Promotion, the Entrant agrees to the collection, retention, usage and distribution of the Entrant's personal information in order to process and contact the Entrant about the Entrant's Promotion Entry. The Promoter shall use and take care of any personal information as described in its privacy policy, which can be found at www.polypipe.com

Winner Selection

Monthly Prize Draw. All qualifying Entrants can visit www.polypipe.com/MissionMax, which will provide a form where they can submit their details and request a FREE PolyMax sample pack. The monthly prize drawers will be drawn on the last Friday of each month during the promotion period to cover entries from the previous month. Winners will be notified by the following Friday.
Star Prize Draw. All qualifying entrants will be entered into the Star Prize draw at the end of the promotion period. The Star Prize Draw will be drawn on the Monday following the close of the promotion. The winner will be contacted by the following Friday.

Winner Notification

Monthly Experience Voucher winners will receive their voucher within one month of notification of winning, from the promoter.
Star Prize winner will receive contact to book their holiday prize within 14 days of notification of winning, from the promoter. Star Prize holiday must be booked within six months notification, from the promoter, of winning.
Experience Vouchers and Star Prizes are non-exchangeable, non-transferable, and are not redeemable for cash or other prizes;
No responsibility can be accepted for any Entries not being received;
Subject to the Participants taxation status, the Monthly Experience Prizes and/or Main Prize Draw Prizes(collectively, "Prize(s)") may be a taxable benefit and subject to tax and/or National Insurance; The Promoter accepts no liability whatsoever in respect of payment of tax or National Insurance or for notification of the benefit earned by a user to any tax authorities. For further information the Participant should contact its nearest Inland Revenue Office;
The Promoter accepts no responsibility for Entries that are lost, delayed, misdirected or incomplete or cannot be delivered or entered for any technical or other reason. Proof of entry is not proof of receipt by the Promoter;
The Promoter accepts no responsibility for any costs associated with a Prize and not specifically included in the Prize; expenses which are not specifically stated to be included in the prize are not included in the prize and shall be for the Participant's own account. For example: unless otherwise stated, Participants will be responsible for arranging and providing their own means of transportation to and from any Prize venue;
The Promoter retains the right to substitute any Prize(s) with another prize of similar value in the event the original Prize offered is not available;
The Star Prize Winners may be required to take part in promotional activity related to the Monthly Prize Draw and/or Main Prize Draw and shall participate in such activity on the Promoter's reasonable request;
The Star Prize Winners consent to the use by the Promoter and its related companies, both before and after the closing date of the Promotion for an unlimited time, of the Star Prize Winner's image, photograph and name for publicity purposes (in any medium, including still photographs and films, and on the internet, including any websites hosted by the Promoter and its related companies) and in advertising, marketing or promotional material without additional compensation or prior notice and, in entering the Promotion, all Entrants consent to the same;
The Promoter accepts no responsibility for any damage, loss, liabilities, injury or disappointment incurred or suffered by the Participant or his/her family or accompanying companions as a result of entering the Promotion or accepting any Prize. Nothing in these Terms and Conditions shall exclude the liability of the Promoter for death, personal injury, fraud or fraudulent misrepresentation as a result of its negligence;
The Promoter reserves the right at any time and from time to time to modify or discontinue, temporarily or permanently, the Promotion with or without prior notice due to reasons outside its control (including, without limitation, in the case of anticipated, suspected or actual fraud);
The Promoter reserves the right to disqualify any Entrants it believes not to be participating within the spirit of the Promotion or suspects of participating in any unfair or unjust behaviour. The Promoter reserves the right to use their discretion in all respects and to enforce any penalty or sanction they deem appropriate.
The Promoter shall not be liable for any failure to comply with its obligations where the failure is caused by something outside its reasonable control. Such circumstances shall include, but not be limited to, weather conditions, fire, flood, hurricane, strike, industrial dispute, war, hostilities, political unrest, riots, civil commotion, inevitable accidents, supervening legislation or any other circumstances amounting to force majeure;
The Promotion is a standalone promotion and does not amend normal terms and conditions of trading as between the Promoter and the Participant, which will continue to apply;
The name and county of the Main Prize Draw Winners can be obtained after 31st August by sending a stamped addressed envelope to the following address: Polypipe, Broomhouse Lane, Doncaster DN12 1ES or Avinity,1 Farmborough Close, Aylesbury, Buckinghamshire, HP20 1DQ
The Promoter reserves the right to withdraw or terminate this Promotion, or amend these Terms and Conditions at any time, without notice or compensation.
In the event of any dispute, the decision of the Promoter and its appointed representatives is final in all matters (including any not covered by these Terms and Conditions) and no correspondence shall be entered into;
The Promotion will be governed by English law and Entrants submit to the exclusive jurisdiction of the English courts;
The Promoter is Polypipe Ltd whose registered office is at: Polypipe, Broomhouse Lane, Doncaster DN12 1ES
Win a trip to Paris!
What could be better than getting a FREE sample pack? Getting a FREE sample pack and having a chance of winning unbelievable thrill seeker prizes! When you request your pack, you'll automatically be entered into our FREE prize draw*, where you could win helicopter and super-car experiences, or even our gigantic grand prize of a three-night trip to Paris for two.
PolyMax - The Professional Solution
Sleek, attractive white design is perfect for exposed use
Extremely secure, only removable with the special release tool
Full range of domestic sizes, 10mm, 15mm, 22mm and 28mm
Suitable for most hot and cold water supply and heating applications
Use with either Polypipe polybutylene pipe or with copper pipe
Compatible with our sealed stiffener for added security
Push-fit, leak-proof design