Due to geography and limited space in contemporary urban areas many commercial buildings are, by design, tall. The design and layout of drainage in tall buildings needs to be considered as it poses its own significant challenges that can drastically affect the success of the development.
At Polypipe Commercial Building Services we offer systems and solutions which have been designed to deal with peak demands of water and wastewater management, both internally and externally within tall buildings. Our Terrain drainage systems offer technical peace of mind within high-rise commercial developments in conjunction with innovative water supply pipe products and water management solutions for urban space-saving design.
We are in the perfect position to advise you on the best engineered solutions for your high-rise commercial drainage projects, drawing on over fifty years experience and our innovative product ranges specifically designed for water management in high-rise buildings. For example, our Terrain PVC Soil & Waste high-rise drainage systems, our Mecflow high-rise water supply systems, and our Terrain P.A.P.A and Pleura Vent System are just some of the products we offer for tall buildings.
Our high-quality fabricated products can be drawn up bespoke for your project, manufactured, pre-assembled, delivered and installed directly on-site through our Polypipe Advantage service. Saving you time and money while reducing waste and boosting project longevity.
MecFlow Water Supply Systems >
Water management in commercial high-rise buildings are no challenge for MecFlow – the future of water supply systems. Find out more about this innovative water management solution.
Terrain PVC Soil & Waste Drainage Systems >
Designed intelligently and sustainably for use in high-rise drainage projects. Find out more about above ground drainage for high-rise buildings or look at our product range.

Terrain P.A.P.A and Pleura Vent System >
This innovative vent system negates the need for secondary venting. Find out more about our Terrain P.A.P.A and Pleura systems for high-rise buildings here.
Or read up on our entire Terrain range here:
Literature & Technical info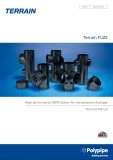 pdf (5.79 MB)
Terrain FUZE Technical Manual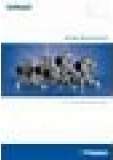 pdf (16.52 MB)
Terrain Above Ground Technical Manual
pdf (16.69 MB)
Terrain P.A.P.A. and Pleura Brochure
Contact us as early as possible in your project so that we can tailor the right system for your project needs.
Contact us