RIDGISTORMCheck Vortex Flow Control Chambers
Our RIDGISTORMCheck Vortex Flow Control Chambers are pre-fabricated structured wall chambers available in a range of diameters with an integral vortex flow control device. This allows precise control of site discharge rates and provides a flow attenuation solution recognised throughout the industry. Manufactured in a factory controlled environment allows for a strong high quality watertight structured walled chamber, eliminating wastage associate with in-situ construction. Being delivered as a one-piece modular solution reduces installation time and cost on-site, as well as minimising Health and Safety risks.
Site specific RIDGISTORMCheck Chambers engineered to suit a range of stormwater attenuation and infiltration systems providing a hydraulically efficient means of flow regulation.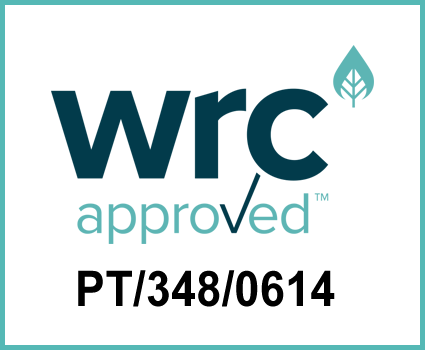 Features & Benefits
Self-activating vortex flow controller which controls forward flow of water
No moving parts - virtually maintenance free
No power supply required
Manufactured with an integral sump for silt catchment and removal
Available as non-bypass or manual bypass with built in overflow, if required
WRc approved
Manufactured to adoptable standards
Tailor-made, fully-welded, watertight structured wall chambers to suit project-specific requirements
Multiple inlet and outlet options, supplied with integral sockets as standard allowing quick and seamless connection to pipeline
Depths can be tailored to suit project requirements
Lockable steel covers available
Integral benching
Step rungs to BS EN 13101 and ladders to BS EN 14376
Optional riser section
Riser location ring
Integral lifting points available on request to improve Health and Safety during handling and installation
---