PolySoil
Stronger Together
Developed to include the latest innovations, the PolySoil® range is the most advanced ring seal soil system in the UK residential market, offering excellent durability and outstanding performance.
Constructed as a single-piece moulded unit with an integrated Ring Lock Seal, PolySoil® pipe fittings have been engineered for quick, simple fit and forget installation – with no risk of distortion, slippage or drop-through.
The new PolySoil® range, providing the solutions you need, with built-in peace of mind.
The enhancements that make the difference

Single-piece moulded
Featuring a sleek, uncomplicated design, our new Kitemark™ accredited, one-piece moulded PolySoil® fittings have no moving parts, for additional durability.
Integrated Ring Lock Seal
Our new fixed ring lock seal won't distort, slip or drop through the fitting or soil stack – allowing for quick and easy installation, with fit-and-forget confidence.

Product Labelling
Labelled with key product information and unique QR codes, allowing access to enhanced details.

Kitemarked
Kitemarked, offering added safety assurance.
Discover the sleek design and single-moulded technology of our new PolySoil® products:
PolySoil has been engineered for ease of installation, durability and excellent performance. See how simple it is to assemble your system:
Learn more about our full range of soil and waste systems, and the technology behind them. Download the brochure below: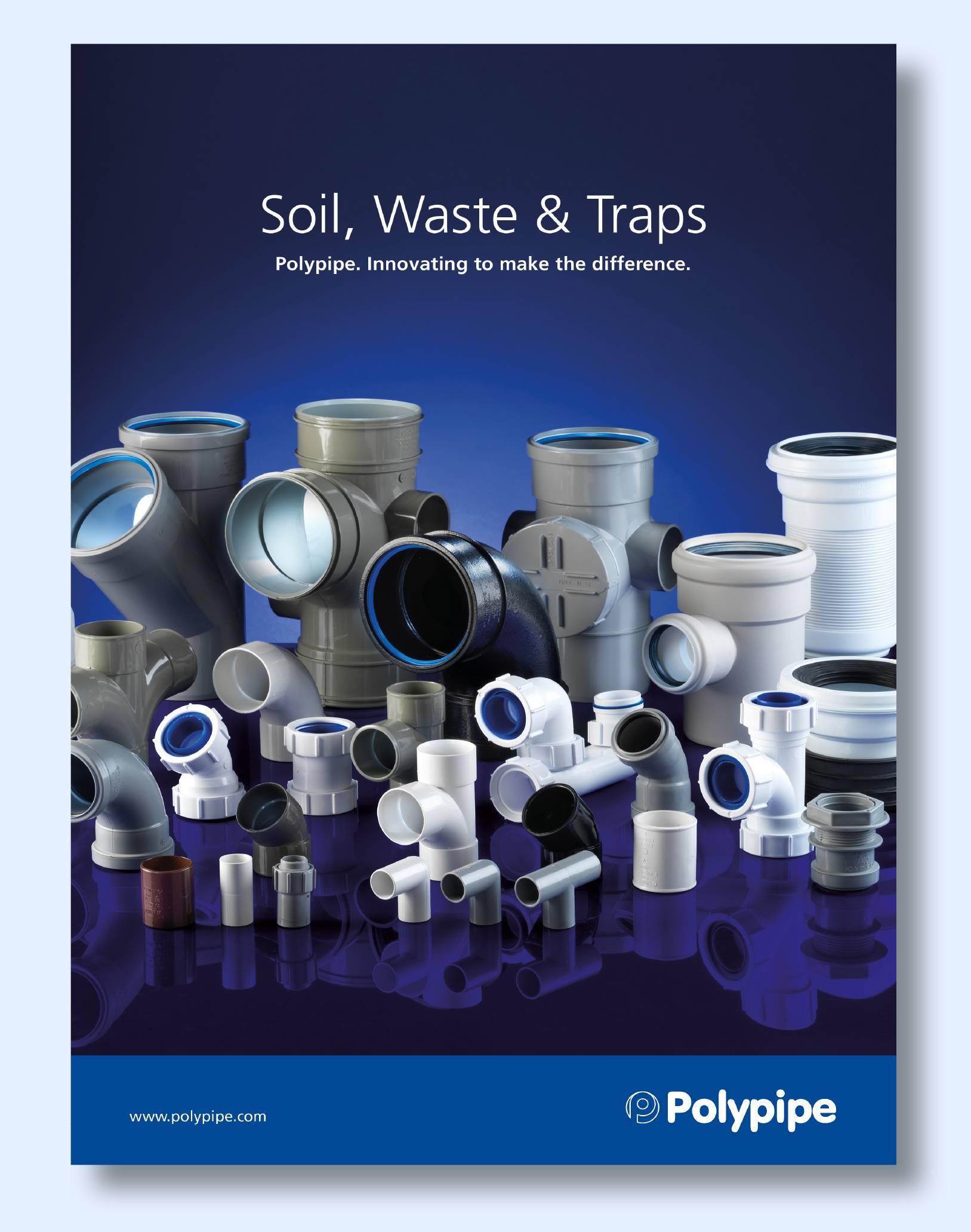 Discover our wide range of above ground drainage systems