For existing solid or timber deck floors - Polypipe's unique Overlay™ underfloor heating range of low profile systems are installed over the existing floor. This makes them ideal for renovation and new build, whole house and single room projects.
Overlay™

Overlay™ accommodates all types of project and floor coverings,
and the only choice is that of which panel will be most appropriate
for the installation. Both Overlay™ and Overlay™ Lite can be used
for the majority of projects, however the choice of Overlay™ is
determined by floor covering selection.

Overlay™ and Overlay™ Lite can be used as appropriate in the
same project. The more structural nature of Overlay™, however,
makes it ideal for direct tiling or application of floor finishes which
need to be fixed or screwed to the panel.



Overlay™ Lite

Overlay™ Lite is the ideal solution for laminate and engineered
wood floors, which should be laid directly over the system.
Overlay™ Lite products are easy to install making it ideal for larger
floor areas.

Overlay™ Lite 15

Slightly deeper profile, which can be used on top of a supporting
floor or as a low profile alternative to floating floor. The system delivers
the same responsive heat but is configured to be moresuitable for
larger, "whole house" projects.
Literature & Technical info
pdf (2.35 MB)
Underfloor Heating Trade Price List [M...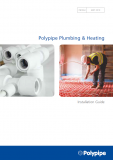 pdf (9.2 MB)
Plumbing & Heating Installation Gu...