Why polybutylene should be the material of choice
Wednesday 26th February 2020
Polybutylene pipe is ideal for most domestic hot and cold-water plumbing and heating systems, offering exceptional durability and long-term performance.
One of the key advantages of the material is that is has natural flexibility, so you can bend the pipe to fit even the most awkward positions. Whether it involves extending the number of rooms in a property, or the installation of a new bathroom. It's the ideal product for the job.
Hot and Cold
Polybutylene delivers good resistance to freezing temperatures, which helps it to maintain durability in heating and water applications. The plumbing and heating pipe coils are lighter than comparable systems as well as being easier and quicker to install.
Polybutylene pipe also has the added benefit of ensuring more materials can be transported in either straight lengths or coils and, importantly, our pipe can be installed straight from the coil.
Once installed these materials offer superior performance in terms of low noise transmission and low water hammer effect, providing homes with a quiet efficient system.
Underfloor benefits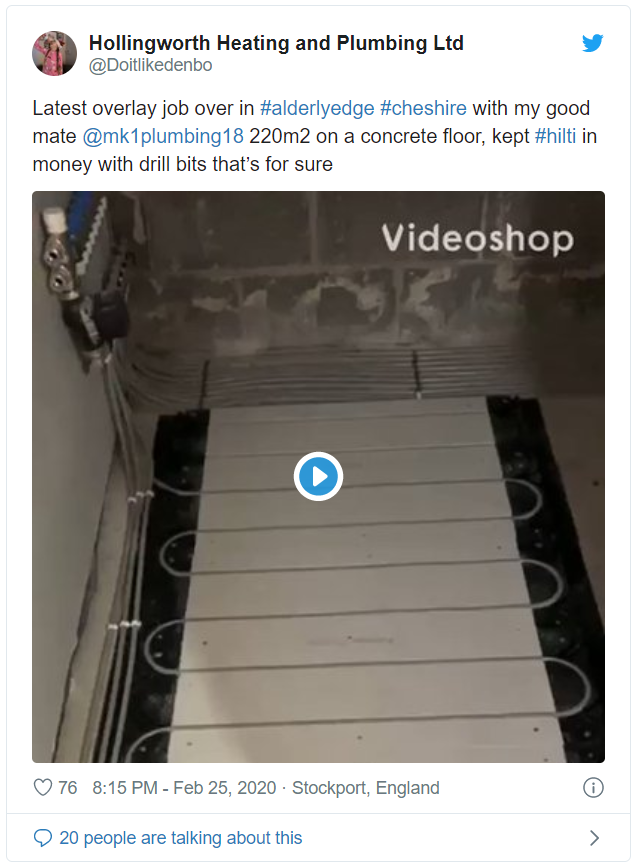 When it comes to installing pipes for underfloor heating systems, we provide polybutylene barrier pipe, available in 15mm coils of 25, 50, 80, 100, 120 or 150m lengths.
Whilst it is suitable for all underfloor heating applications that use 15mm pipe, including solid, suspended and over-the-floor applications, the extra advantage of using this type of piping is that any surplus pipe can also be used in radiator systems and hot and cold potable water installations.
Polybutylene can also be adapted for use in very specific applications. For example, some grades of polybutylene pipe are designed just for underfloor heating applications, with greater flexibility that can be used with the lowest profile retrofit systems.
Mix and Match
Plastic plumbing pipe and fittings are compatible with traditional materials like copper and so can be mixed and matched for use in retrofit or refurb projects.
The use of push-fit fittings improves ease and speed of installation and can be used to complement copper in mixed material systems.
The key is to create the right solution for the job at hand, which means getting the very best out of plastic piping.
Going straight
At Polypipe our entire range of plumbing and heating pipe coils come with Pro-Straight technology built in, giving you unparalleled ease of use during installation.
The polybutylene five-layer barrier pipe remains highly flexible and can be used straight from the coil. It is suitable for use in most plumbing and heating installations and is British Standard Class S rated to BS7291 Part 1 and also Kitemark Licence Number 38148 to BS7291 Part 1 &2.
PolyPlumb
For nearly 20 years, our PolyPlumb polybutylene push-fit fitting, has been the go-to for plumbing and heating professionals. Find out why it remains unchanged after all that time here.
Back to Blog