Polypipe Underfloor Heating work with the Calderdale Gas Training Centre
Friday 8th July 2022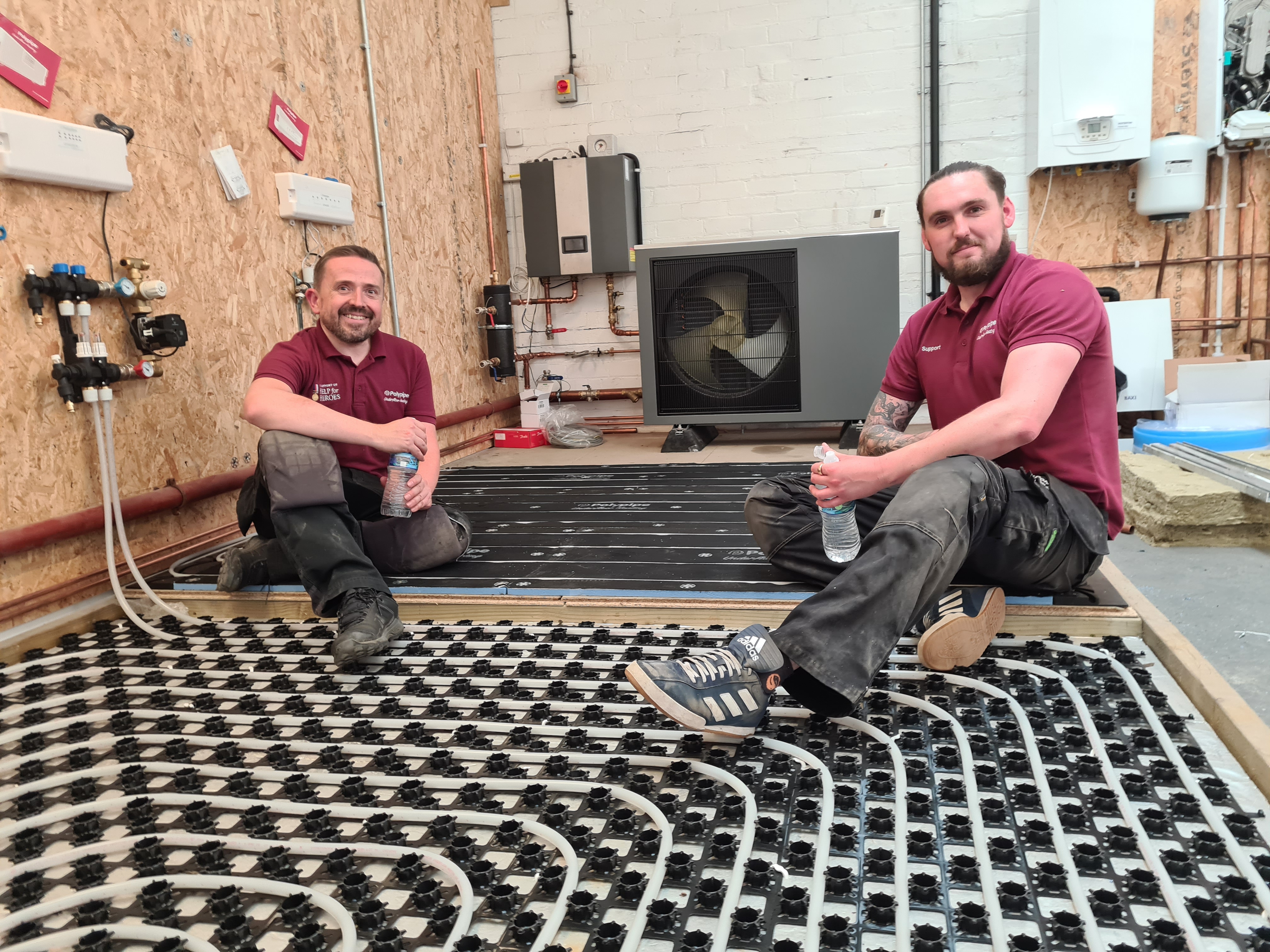 Polypipe Building Products spent the day at Calderdale Gas Training Centre recently, helping them to set up an Underfloor Heating Training Area at their new Training Centre.
Gowan Byrnes, who is the Centre Manager, was an old boss of our Technical and Customer Experience Manager Dean Asher (pictured top left) who was there on the day alongside our Site Support team, Nathan McNeil and Nigel Kennedy (pictured top right).
With the ever-growing demand for renewable solutions, Polypipe helped set up a training bay with 2 of our Underfloor Heating Systems; Overlay® Plus and our Low Profile Screed System.
"We are almost there. The boys from Polypipe and the Big Green Beard team have been very busy together at Calderdale Gas Training Centre. In a joint venture working alongside us, the training centre is in it's final stages to opening its doors, offering first hand training and understanding the installation and maintenance of renewables (air source heat pumps) and underfloor heating design and maintenance.

"This will be a great opportunity for everyone who is wanting to expand into new ventures and gain the knowledge and understand of both underfloor heating and air source heat pumps."
Following the visit, we also spoke to Dean:
" Great to be involved with Calderdale Gas Training Centre. It's really important with the changes to legislation that Installers new and old are kept up to date with renewable technology as well as training and support on Underfloor heating products. Really looking forward to getting some Installers into the centre"
For further information visit Calderdale Gas Training, Halifax West Yorkshire | Gas Training Halifax, England.
Back to Blog