RIDGISTORMSeparate Silt Traps
Located upstream of attenuation, retention and soakaway systems, Silt Traps provide surface water treatment and drainage access and maintenance by isolating silt and other particles by encouraging settlement in their base and buckets, preventing ingress into sustainable drainage systems (SuDS). We offer a choice of three sizes - Mini, Basic and Advanced Silt Traps.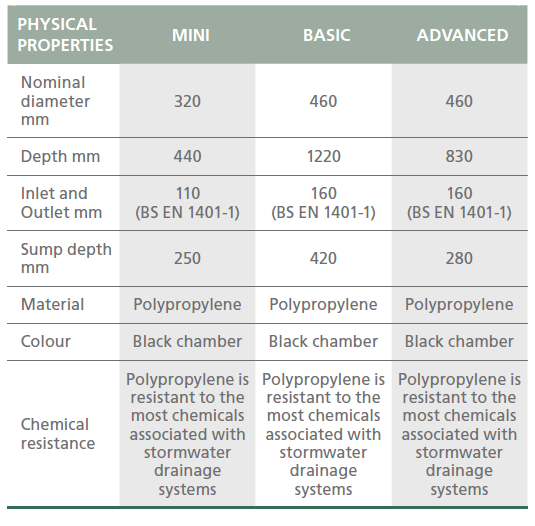 RIDGISTORMSeparate Silt Trap Features & Benefits
Improve water quality by removing silts, grit and litter protecting downstream elements of the drainage system
Tailor-made, fully-welded, watertight structured wall chambers to suit project-specific requirements
One-piece installation - delivered ready to install, reducing installation time and costs
Strong but light in weight, minimising Health and Safety risks
Manufactured in a factory controlled environment for improved quality of finish
Eliminates wastage associated with in-situ construction
Multiple inlet and outlet options, supplied with integral sockets as standard allowing quick and seamless connection to pipeline
Depth can be tailored to suit project requirements
Plastic or lockable steel covers available from Polypipe Building Products
Self-cleansing
Prevents the ingress of debris, silt and litter into the structure
---
Click below to see our other chambers within the RIDGISTORMSeparate Silt Trap range:
---
Literature & Technical info
pdf (564.55 KB)
RIDGISTORMSeparate Silt Traps Datashee...