For suspended timber and composite joists, typically found in new build and renovation projects - Polypipe offers a range of unique pre-insulated and pre-configured systems, as well as more traditional suspended floor underfloor heating options. Giving you a solution for every type of suspended floor installation.
Double Heat Spreader Plates (DHSP)

Offering a simple installation system for traditional joistsand spacings,
Double Heat Spreader Plates can also be used in 'sprung' flooring
systems such as sports halls. This system uses aluminium Double
Heat Spreader Plates to transmit the heat evenly across the finished
floor surface.

Fit From Above with Overlay™ Lite 15 - Suspended floor application
For enhanced performance, especially over larger floor areas, use with
our new Overlay™ Lite 15 panels for an integrated insulated solution.



Fit From Below (FFB) Double Heat Spreader Plate

Suitable for use with traditional or composite joists, this system offers
the ability to fit from below, even if the floor above has already been
installed. Perfect for cellars or where upper floor coverings are already
in place.

Modular Heating Panels

For the ultimate quick and easy installation solution, use our pre-configured,
insulated panels that include all the system components already integrated.
The panels are supplied in sized panels which are simply fitted and
connected together on site.
Literature & Technical info
pdf (2.35 MB)
Underfloor Heating Trade Price List [M...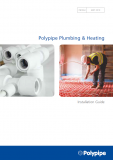 pdf (9.2 MB)
Plumbing & Heating Installation Gu...