Terrain P.A.P.A. & Pleura Vent System
Terrain P.A.P.A. and Pleura Vent System by Studor for Commercial and Public Buildings
Here at Terrain, we are innovators. The Terrain P.A.P.A (Positive Air Pressure Attenuator) and Pleura Vent System by Studor eliminates the need for a traditional piped secondary vent system, meaning that there's no need for vent penetrations in the slab and drastically reducing the requirement for vent penetrations through the roof.
How the Terrain P.A.P.A & Pleura Vent Systems work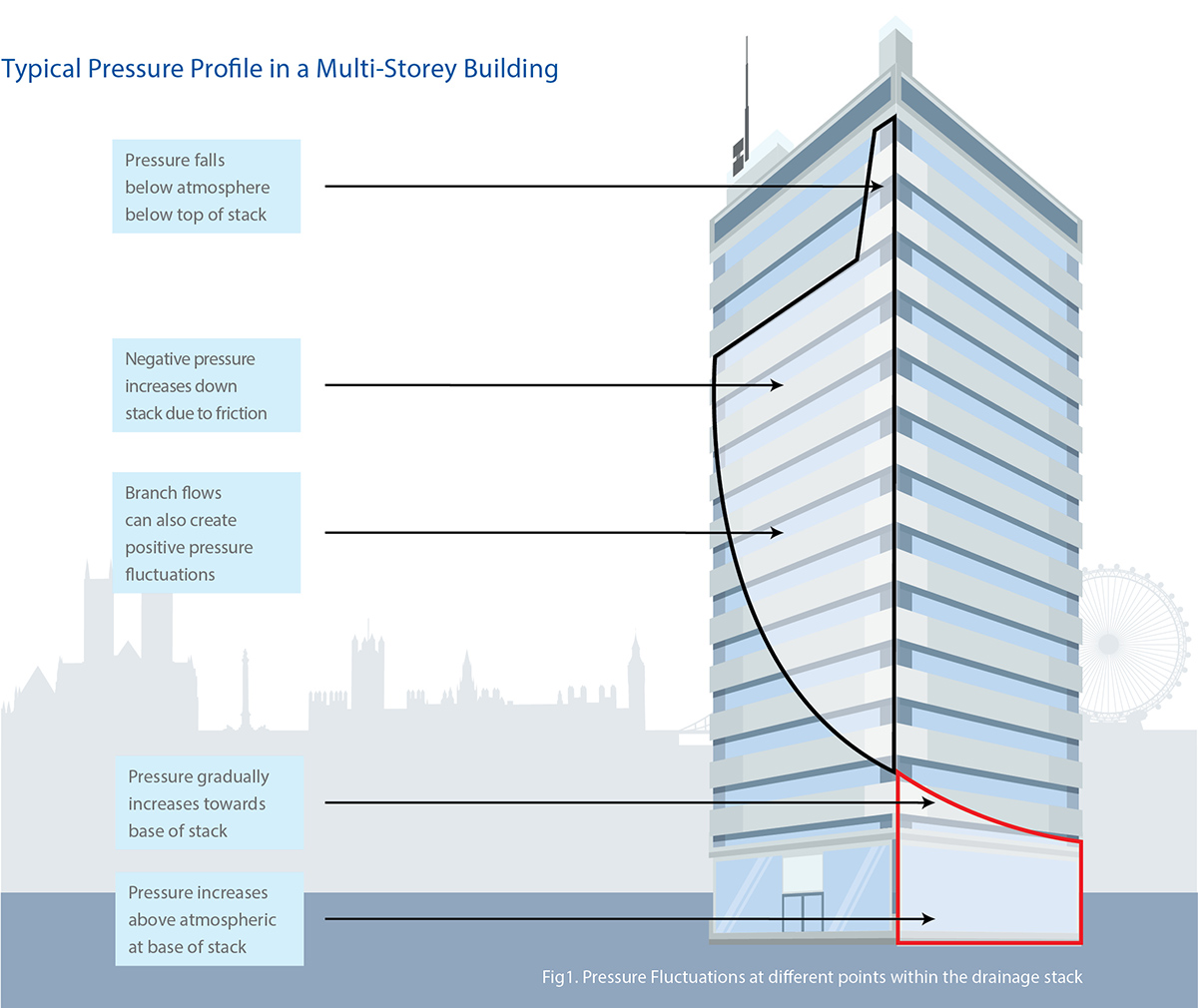 By removing the secondary ventilation pipework in commercial, public and high-rise multi-storey buildings, our air admittance systems introduces air regulators to balance negative air pressure fluctuations and an air attenuator to balance positive air pressures. Together, they form a highly effective alternative solution for controlling the air movement within the drainage pipework system and soil stack, protecting the water trap seals of appliances within the building.
Terrain P.A.P.A is a positive air pressure attenuator to mitigate the affects of positive air pressure fluctuations in the drainage pipework system. The Pleura Vent System is a air pressure regulator acting as an air admittance valve, allowing fresh air into the branch pipework or to the top of a waste or soil stack. These systems have been developed to resolve the problems of positive pressures (transients / back-pressure) within the drainage systems / soil stack systems of multi-storey and high rise developments, complementing the use of Air Admittance Valves (AAVs), providing a complete venting solution.
Contact us as early as possible in your project so that we can tailor the right system for your project needs. Click here or call us on 01622 795 200.
Find a stockist